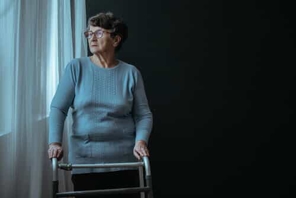 Nursing home abuse is more common than most realize. A recent study from Weill Cornell Medicine in New York analyzed 10 urban and suburban nursing homes in New York and found that mistreatment, abuse, and neglect were common.
Below, our Pittsburgh attorneys discuss the implications of this study and what you can do if you suspect your relative is experiencing abuse in their nursing home.
The Prevalence of Nursing Home Abuse
In Weill Cornell Medicine's study, researchers investigated the frequency of "mistreatment" in nursing homes, which encompassed everything from physical abuse to sexual assault. It included any unwelcome behavior that had the potential to cause physical or psychological distress in a resident.
Researchers found that of the 2,011 residents studied, 407 experienced at least one instance of mistreatment during the one month the study was conducted. This constitutes an abuse rate of 20%.
This issue is not isolated to the state of New York. Nursing home abuse and neglect are widespread problems across the United States. It's estimated that 5 million older Americans experience elder abuse, neglect, or exploitation every year. Additionally, it's believed that many more cases go unreported, often due to elders' inability to communicate the abuse or due to threats and intimidation from the caretaker.
Can You Prevent Nursing Home Abuse?
While it is not always possible to prevent every instance of nursing home abuse, there are some measures you can take to reduce the chances of your relatives experiencing mistreatment in their nursing home.
The COVID-19 pandemic makes it difficult to visit your elderly loved ones in person. Speaking regularly with them on the phone, however, will still give you insight into how they are being treated. Make sure to give your relatives a call at least once a week to ensure they are receiving the care and attention they need and deserve.
If you suspect this is not the case, bring it to the attention of the facility's staff. If they dismiss your concerns and you still suspect abuse or neglect, contact an experienced attorney today.
At Robert Peirce & Associates, P.C., we're passionate about protecting the rights of the elderly and their families. We have the experience and resources needed to launch an investigation and pursue all suspicions of abuse.
Contact Robert Peirce & Associates, P.C. today at (844) 383-0565 to schedule a free consultation with our team.