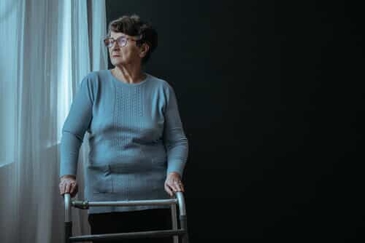 The big conundrum with nursing home neglect is that victims' families were either unaware of abuse or were too afraid or ashamed to reach out for help. Sons, daughters, spouses, and grandchildren usually go through a great deal of personal anguish in making the decision to trust a loved one's care to a nursing home. For them, the signs of abuse can be easy to miss or easily denied.
At Robert Peirce & Associates, we know that if there has been any type of abuse, it is not the resident or any member of their family who is to blame. The facilities, their staff and the companies that run these homes are the ones at fault. We are here to help.
Don't hesitate to call or contact our Pittsburgh nursing home abuse lawyers today for a free consultation.
Signs of abuse:
Have there been frequent illnesses, bruising or other injuries where little or no clear explanation was given? If so, poor physical care, unattended wandering or the use of physical restraints may be involved.
Have personal items been disappearing from your loved one's room? Missing personal items can indicate that there are understaffing issues or the presence of predatory and abusive staff members.
Has there been recent significant weight loss or weight gain? Unexpected weight loss or weight gain may indicate a failure to follow care plans or nutritional plans, poor monitoring by staff, and other problems.
Does your loved one seem "out of it" or withdrawn lately? This may indicate medication errors or the purposeful overuse of drugs to restrain your loved one. It may also indicate emotional or physical abuse of some type.
On your visits, have you noticed that most residents seem unattended or withdrawn? One of the chief ways nursing homes make profits is to put fewer people on the payroll. The price paid for those profits can be seen in the neglect, abuse, unhappy staff and unhappy residents found in these homes.
Lean on Our Experience in the Law. Call
(844) 383-0565

.

If you have noticed any of these signs of neglect or abuse, realize that talking to a lawyer about your concerns now — even if you don't know anything for sure — is simply taking a step to protect your loved one, and possibly many others, from future harm. It may turn out to be nothing, but then again, it may not.

For a free consultation contact us by e-mail, or call our Pittsburgh nursing home abuse lawyers at (844) 383-0565.