States have their own unique requirements for mandatory car insurance coverage. Our infographic below illustrates the type of coverage that Pennsylvania drivers must carry.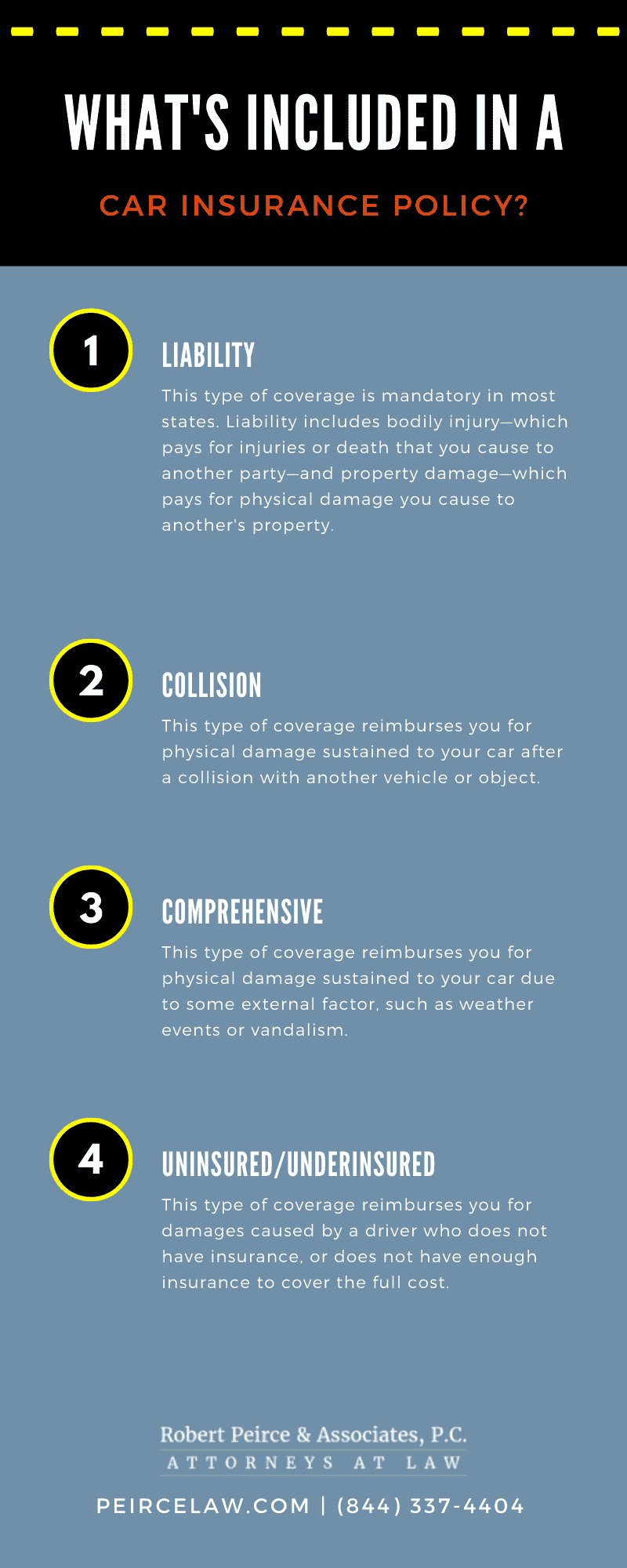 Need Help Dealing with an Insurer? Contact Us Today
If you're having a hard time recovering the compensation you deserve from an insurer after a car accident, our Pittsburgh personal injury attorneys are here to help. We have extensive experience helping friends and neighbors across Pennsylvania recover what they're owed.

Contact Robert Peirce & Associates at (844) 383-0565 to schedule a free consultation.