Pittsburgh Birth Injury Attorneys
The Support You Need After a Devastating Birth Injury
When welcoming your newest family member, you may feel immediately that you will do anything to protect them. Especially because babies can be so easily hurt, we all understand the safety measures we must take with them. However, when labor is difficult, some people are robbed of the chance to keep their child safe. Mistakes made by delivery nurses, anesthesiologists, and other health care workers can give your baby a lifelong disability.
If your family has suffered due to a birth injury, the experienced attorneys at Robert Peirce & Associates, P.C., are here to stand up for your rights. We provide determined legal advocacy for clients throughout Western Pennsylvania, Ohio, and West Virginia.
Contact us online or by telephone at (844) 383-0565 to speak with our caring Pittsburgh birth injury attorneys.
Supporting You & Your Family After a Birth Injury
For more than 40 years, Robert Peirce & Associates has represented Pittsburgh's injured, helping them find justice and restitution after acts of negligence, including birth injuries and medical malpractice.
To accomplish this, we utilize our extensive legal experience, testimony from medical professionals, and advice from financial experts to determine the extent of your child's injury and how much compensation is necessary to cover your losses, including:
Medical treatment
Prescription medications
Permanent disabilities
In-home care
Special education
Loss of quality of life
Pain, suffering, and other non-economic damages
We know you don't need more worries on your plate while you're trying to figure out your family's future. With a Pittsburgh birth injury attorney by your side, you won't have to take care of legal procedures or insurance negotiations. We offer the understanding and support you need during this difficult time.
Defining a Birth Injury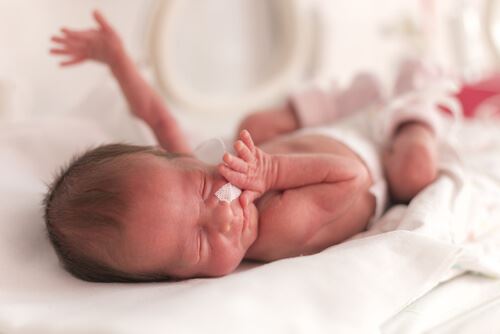 How do you know if something counts as a birth injury? After all, pregnancy and childbirth are complex processes. Sometimes when things don't go as planned, there is no way to foresee or prevent an injury or disability.
A birth injury occurs when a doctor's actions or inactions during pregnancy, labor, or delivery, cause physical injury to the mother or infant.
Some examples of medical errors that can cause birth injuries include:
Failure to order a C-section when necessary
Failure to monitor the baby's vitals
Improperly using a forceps or vacuum extractor
Wrongfully administering a medication, like Pitocin
Failure to diagnose a maternal condition or infection that affects the baby
If you suspect that your doctor committed any one of these errors, or another form of negligence, you and your baby deserve justice! At Robert Peirce & Associates, our experienced birth injury lawyers in Pittsburgh work with medical experts to fully investigate your case and determine exactly what caused your child's injuries. Call us now at (844) 383-0565 to get started with a free case evaluation.
How Can I Know if My Baby Is Injured?
Birth injuries can take multiple forms, and each one has different symptoms. In some cases, you may not even realize your baby has sustained damage because the symptoms are not noticeable in children below a certain age and/or step of the development process. Others may be noticeable even for parents with no medical background:
Erb's palsy may cause noticeable weakness and a restricted range of movement in one or both arms.
Cerebral palsy may cause either extreme tightness or looseness of muscles in infants.
In cases of shoulder dystocia, a baby may suffer a broken arm or collarbone or, in a worst-case scenario, paralysis.
Hypoxic ischemic encephalopathy (HIE) may be difficult to notice in newborns depending on its severity. Those who have faced extreme oxygen deprivation may show signs of oxygen deprivation at birth, presenting a low heart rate, difficulty breathing, and skin that is pale or bluish in color
Intracranial hemorrhage, or brain bleeds, can cause seizures, difficulty breathing, abnormally long sleeping times, and other physical symptoms.
Liver rupture can cause pale skin, abnormally fast heart rate, low blood pressure, and swelling of the abdomen.
If you think your baby was injured during birth, you should make note of their symptoms and see a doctor. Some conditions can be fatal if not treated in a timely fashion.
Uncovering Why Your Child was Injured
When doctors intervene in the birth process, they typically do so because delivery is not proceeding as planned. They may use a vacuum or forceps to assist labor; these tools put a heavy strain on the infant's musculoskeletal system and may result in fractures and damage to nerves and organs. On the other hand, a doctor may fail to notice that an infant is showing signs of distress during labor. Oxygen deprivation can cause brain damage in very little time, so negligence here can have serious impacts.
Because we've handled many birth injury lawsuits, we know the strongest case is built by a diverse team. That's why our Pittsburgh birth injury lawyers seeks out medical experts in obstetrics and other relevant fields who help us demonstrate how medical negligence has impacted the lives of our clients.
Securing the Financial Support Your Child Deserves
After your baby is diagnosed with a birth injury, there are likely many things running through your mind. You may be worried for them, uncertain of your own future, and angry or sad that this happened to you. A birth injury lawsuit can help you understand what happened to your baby, and why, hopefully preventing the doctor from harming any other newborns.
Birth injuries can cause permanent disabilities that will require your child to receive care and assistance for the rest of their life. You may need to move in order to have an accessible home or be close to a school that provides special education. You may need to hire an in-home caregiver or purchase specialized medical equipment. You may be forced to stop working in order to deal with the increased demands of your child's condition. And, most importantly, your child will never have some of the opportunities their future should have held.
Most of us cannot afford these costs on our own. A birth injury lawsuit can help you recover compensation so your child can access the best care and the brightest possible future.
Start Your Birth Injury Claim to Pursue Compensation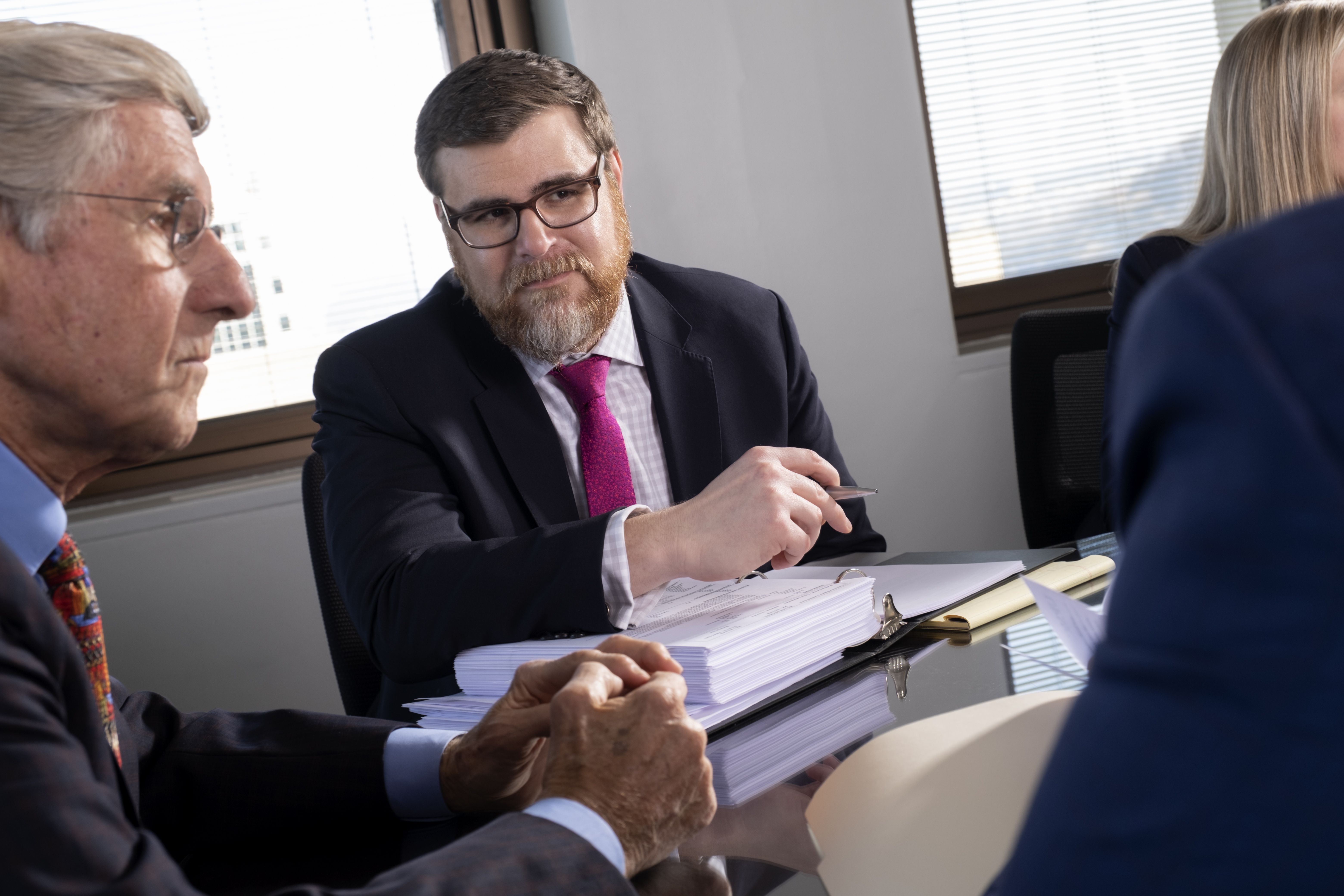 If you are considering a birth injury lawsuit, talk to our attorneys for a free consultation. Doctors may try to downplay the mistake and/or the future consequences for you and your family in hopes of discouraging litigation. Our team can help you gain an unbiased view of the situation. Before you make a decision either way, you should have all of the knowledge.
Has your family been impacted by a birth injury? Reach out online or by telephone at (844) 383-0565 for a free initial consultations.
Putting Our Clients First
Unparalleled Communication & Representation
"My experience with Robert Peirce & Associates, P.C. was exceptional. From the first day that I contacted them, I knew I made the right choice. Their entire team is very knowledgeable and guides you through the entire process with ease."

- Kelly Weber
Pittsburgh Injury Attorneys
Experience You Can Trust
Request A Free Consultation
Simply fill the form out below to request your free consultation and we will be in touch shortly.