We Fight for Victims of Nursing Home Negligence Throughout Pennsylvania
Robert Peirce & Associates, P.C., was one of the first law firms in this region to make cases of nursing home abuse and neglect a priority. In the years since, we have handled many cases involving bed sores (also known as pressure sores or decubitus ulcers) and have successfully represented numerous clients in West Virginia, Ohio, and Western Pennsylvania litigation.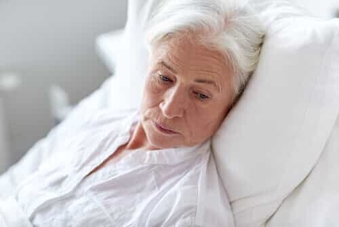 If you have recently discovered or been notified that your loved one has developed a bed sore while under the care of a nursing home or assisted living facility, don't hesitate to call or contact our nursing home abuse attorneys in Pittsburgh to arrange for a free consultation.
Are all bed sores the result of abusive or neglectful care?
The short answer is no. Medical conditions such as diabetes, for instance, can make nursing home residents prone to developing bed sores. However, most bed sores can be prevented or effectively treated if discovered early enough or closely monitored. Conversely, bed sores that have developed to the point where treatment is ineffective can be seen as the epitome of neglect.
What are the most common reasons bed sores develop?
If a patient who is primarily sedentary, bed-ridden or medically prone to develop bed sores spends too much time in one position without being moved, pressure sores are likely to develop. Factors that can make someone prone to developing bed sores include the use of poor quality mattresses, malnutrition, and dehydration.
If Your loved one is suffering, contact our Pittsburgh nursing home abuse lawyers at (844) 383-0565 today. We offer free consultations and take cases on contingency.