Improper Nursing Home Care & Falling Injuries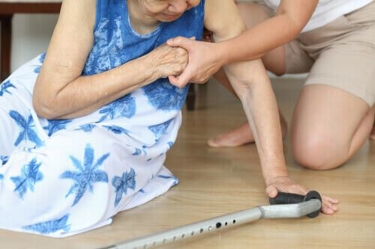 For the elderly and the seriously ill, a fall can be life-threatening. Too often, falls occur in nursing homes where proper care and attention should have prevented the injury. Our firm has made elder abuse and nursing home neglect cases a focus of our business. We work to help the abused and the mistreated and their families to have a voice in their care.
At the office of Robert Peirce & Associates, P.C., we provide proven guidance and dependable legal counsel for clients based on decades of experience. We work closely with people to find effective and reasonable solutions to recover compensation and hold negligent nursing homes accountable when falls occur.
Get the Answers You Deserve After a Fall
A nursing home fall may or may not be the direct result of negligence or neglect. Considering the serious injury that can result from a fall, it is important to know the facts.
Our Pittsburgh nursing home abuse lawyers can help you review the incident and uncover whether there is evidence of neglect or negligence in cases involving:
Unlocked bedrails
Improper fall risk assessment
Patient transfer errors
Monitoring errors
Patient neglect
Slip-and-fall injuries
Understaffing
We are committed to the work of representing nursing home residents and their families in cases of abuse and improper care resulting in slip-and-fall injuries. We have the resources, knowledge and proven record that can help you find answers and hold the right people responsible.
A Record of Success
When your loved one suffers an injury under the care of a nursing home that could or should have been avoided, we can help you get answers and make needed changes. Call (844) 383-0565 or contact our Pittsburgh nursing home abuse lawyers online to schedule a free consultation.
You pay no attorney's fees unless we recover compensation for you.