Fighting for Victims of Abuse & Neglect in Assisted Living Facilities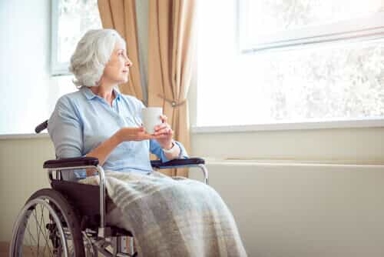 Personal care homes, also known as assisted living facilities or retirement homes, are not subjected to regulation by the federal government. In Pennsylvania and West Virginia, they are inspected and licensed by the Department of Public Welfare, and the Department of Health and Human Resources, respectively. They are not considered to be "medical facilities" in any sense, and they do not have to hire nurses or other medical staff.
Despite those limitations, many personal care homes that have been faced with the prospect of losing monthly income from residents who clearly need more care than they themselves have the resources or ability to provide completely drop the proverbial ball.
Residents themselves pay the price.
Lean on Our Experience. Call
(844) 383-0565

Today.

At Robert Peirce & Associates, our Pittsburgh nursing home abuse lawyers handle personal injury and wrongful death lawsuits on behalf of individuals and families who have been victimized by abuse and neglect in assisted living facilities and personal care homes. Our firm was one of the first in this area to make cases of nursing home abuse and neglect a priority. In the decades since, we have successfully represented numerous clients in West Virginia, Ohio, and Western Pennsylvania litigation.

The result of all this is that our attorneys have developed a comprehensive understanding of the regulations governing these facilities and the ways in which they differ from nursing homes in terms of services and resident rights. They have learned how and where to look for the evidence needed to obtain results. And they have learned how to prepare and present that evidence in clear and compelling ways to opposing counsel, judges, and juries.

For a free consultation, contact us by e-mail, or call us at our Pittsburgh personal care home neglect attorneys at (844) 383-0565.