Recovering the Compensation That Victims of ER Malpractice Deserve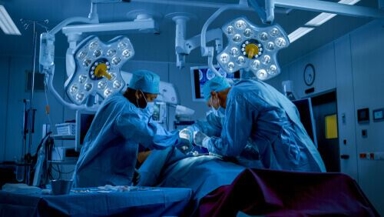 All healthcare providers, whether an emergency room doctor or a nurse's aide, are required to live up to certain professional standards in delivering medical service. Unfortunately, emergency room errors are among the most common kinds of medical malpractice cases on the books.
If you or a loved one relied on an emergency room professional for urgent treatment and were improperly treated or the victim of medical malpractice, the attorneys at the law office of Robert Peirce & Associates can help you understand your rights and explore your options.
Our Pittsburgh medical malpractice lawyers are respected throughout the region for the quality of our service and our proven reputation. Call us at (844) 383-0565 today.
Complex Representation for Complex Cases
Medical malpractice claims require knowledge, extensive resources, and significant litigation experience to successfully pursue compensation. The attorney you hire must be able to demonstrate a breach of the standard of care in an emergency room error case by using proven strategies and accessing the expertise of informed and credible witnesses, including medical experts.
At Robert Peirce & Associates, P.C., we have taken on malpractice and emergency room error claims involving:
Failure to order appropriate tests
Medication errors
Overworked or improperly trained staff
Neglect
Failure to diagnose
Not every ER is equally equipped to treat all issues. If you have suffered or your family has lost a loved one due to improper treatment, medical errors or malpractice, then you should know that you have rights and options. An experienced Pittsburgh medical malpractice lawyer can explain your options to you.
Trust in Our Experience
To schedule a free initial consultation with one of the medical malpractice attorneys at our Pittsburgh office, call (844) 383-0565 or contact us online. We work with clients throughout Southwestern Pennsylvania, as well as people in nearby Ohio, and West Virginia communities.