In an effort to protect soldiers, the military purchased 3M's Dual-Ended Combat Arms Earplugs, Version 2 to protect soldiers from potential hearing injuries, like tinnitus. However, serious defects in the earplugs may have rendered them ineffective for several military members, leaving soldiers nationwide susceptible to severe, lasting hearing damage.
Military members face a variety of hazards while on the job, whether they are going through intensive training at home or are on active duty overseas. In an effort to protect soldiers from these extreme dangers, the military equips members with various safety devices, such as helmets, protective gear, eyewear, and so on. One of the devices designed to protect soldiers, the 3M Dual-Ended Combat Arms Earplugs, Version 2, has recently come under fire for failing to adequately prevent hearing damage.
About the Defect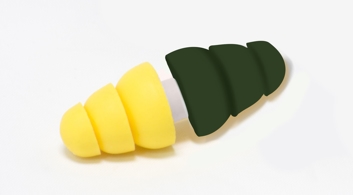 The Dual-Ended Combat Arms Earplug, Version 2, was standard issued equipment for soldiers serving between 2003 and 2015, including those in combat zones. The earplugs were designed with two different forms of protection. On one side of the device, the goal was to eliminate all noise, while the other side aimed to protect the eardrums from damaging noise while still enabling basic communication.
However, according to The United States Department of Justice, the Dual-Ended Combat Arms Earplugs, Version 2, were too short to work properly. As a result of this flaw, the earplugs could not be inserted properly for some individuals, which meant the device would loosen gradually and become less effective.
The Damage
As a result of the defect, the Dual-Ended earplugs left several military members with severe hearing problems. Any military member who served between 2003 and 2015 likely used these devices and could have suffered serious hearing issues as a result. The most common hearing problem is tinnitus, which causes a painful, sometimes constant, ringing or buzzing in the ears. In other cases, these faulty earplugs led to partial or complete hearing loss.
The Lawsuit
If you served in the military between 2003 and 2015, whether on active duty or on home soil, your hearing injuries may have been the result of these defective products. Military members used the 3M earplugs during active combat overseas in Iraq and Afghanistan, and during training in the United States, which means anyone who served during this period could have incurred serious hearing injuries.
The allegations against 3M, the company responsible for the Dual-Ended Combat Arms Earplugs, Version 2, accuse the company of knowingly selling faulty products to the military and failing to inform them of the potentially dangerous defect. In doing so, the company broke the False Claims Act and endangered countless U.S. troops. In July of 2018, however, 3M agreed to pay $9.1 million to resolve the issue.
If you or someone you love suffered tinnitus, partial hearing loss, or total hearing loss while using the Dual-Ended Combat Arms Earplugs, Version 2, our firm is here to help. You could be entitled to compensation for medical expenses, pain and suffering, and other damages.
Contact Robert Peirce & Associates, P.C. to request a free consultation for your case today.