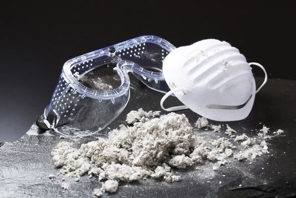 Mesothelioma, a rare form of lung cancer, is particularly dangerous because it has a long latency period. This means that the symptoms of the disease may not present themselves until decades later, at which point treatment becomes more difficult.
Still, the earlier your diagnosis, the more positive your prognosis. Therefore, it's in your best interest to know the early warning signs of mesothelioma so you can begin appropriate treatment as soon as possible.
What Causes Mesothelioma?
Mesothelioma is caused by exposure to asbestos. This toxic material was widely used in industrial environments up until the 1970s when its use was strictly regulated.
Certain individuals are more likely to have been exposed to asbestos than others, including the following:
Construction workers
Factory workers
Firefighters
Shipyard workers
What Are the Symptoms of Mesothelioma?
Some of the early warning signs of mesothelioma include the following:
Shortness of breath
Chest pains
Night sweats
Nausea
Fatigue
Loss of appetite
Since these symptoms are often mistaken for the common cold or the flu, many cases of mesothelioma have a delayed diagnosis. Therefore, it's important for you to schedule an appointment with your doctor as soon as possible if you know you have been exposed to mesothelioma in the past and you're now experiencing the aforementioned symptoms.
Suffering from Mesothelioma After Asbestos Exposure? We're Here to Help
If you or someone you love developed mesothelioma after asbestos exposure, our Pittsburgh personal injury attorneys are here to help you obtain justice. Our team has compassion for people who have endured suffering due to their exposure to harmful particles while on the job. We have a proven track record of success and a personalized approach ready to work for you.
Contact Robert Peirce & Associates, P.C. at (844) 383-0565 to schedule a free consultation.