Insurance companies will look for any reason to deny your claim after a car accident. Taking the steps outlined below will give them little reason to do so.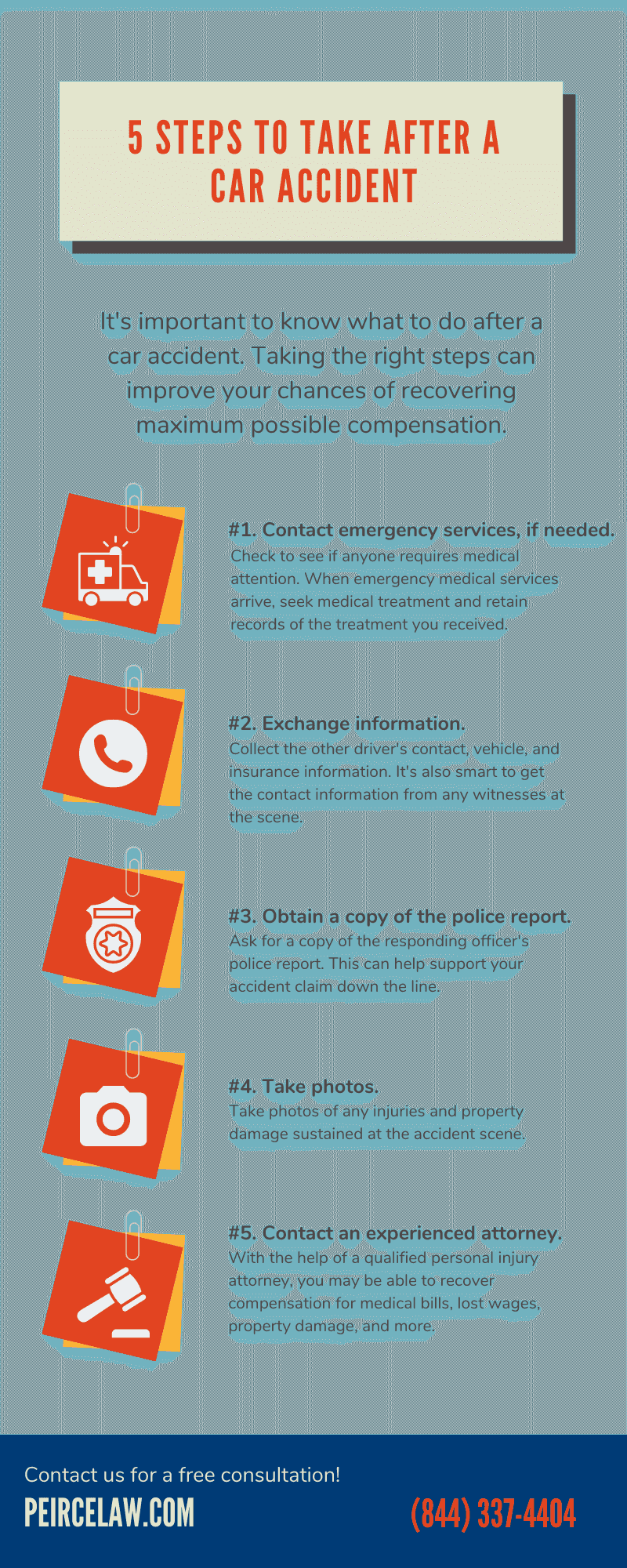 5 Steps to Take After a Car Accident
It's important to know what to do after a car accident. Taking the right steps can improve your chances of recovering maximum possible compensation.
#1. Contact emergency medical services, if needed. Check to see if anyone requires medical attention. When emergency medical services arrive, seek medical treatment and retain records of the treatment you received.
#2. Exchange information. Collect the other driver's contact, vehicle, and insurance information. It's also smart to get the contact information from any witnesses at the scene.
#3. Obtain a copy of the police report. Ask for a copy of the responding officer's police report. This can help support your accident claim down the line.
#4. Take photos. Take photos of any injuries and property damage sustained at the accident scene.
#5. Contact an experienced attorney. With the help of a qualified personal injury attorney, you may be able to recover compensation for medical bills, lost wages, property damage, and more.
Contact us for a free consultation at (844) 383-0565!